Crate Bavaria
Crate €12,95, 24 x 0,3L Glass, Deposit: €3,90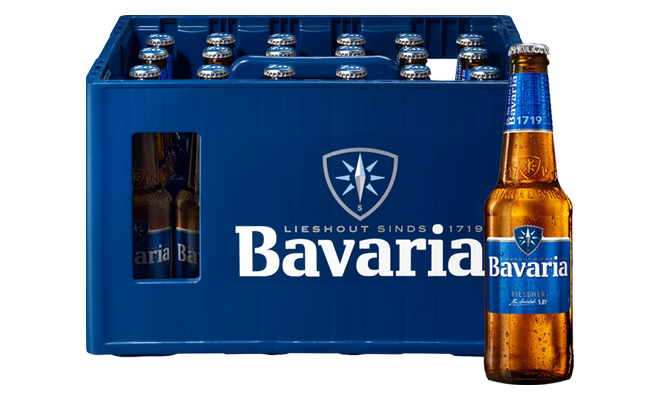 Description
A pure and easily drinkable lager with a pleasant light bitter in the aftertaste. Bavaria Premium is a clear pale blond lager beer brewed with barley malt, wheat, natural mineral water and hops. Fresh, fruity and slightly hoppy, full of flavor and beautifully balanced. An accessible pure lager brewed with the best ingredients and natural mineral water from our own source.
Specifications
Reviews
Top biertje! En lekker snel en koud bezorgd!
Delivery
Crate (24fl.) Within an hour, cold for your door. Minimum order of 2 crates (also possible with Claro or Palm).
Share this product